13 of the World's Coolest Neighborhoods
From Paris and Barcelona to New York City, Buenos Aires, and beyond, these are the neighborhoods we visit to experience a city like a local.  It's our first time in a new place, we want to know how locals spend Saturday mornings, where to find the unassuming food cart with the most amazing tamales ever, and which gorgeous townhouse-lined street is going to make us seriously consider packing up everything and moving there for good. In short, we fall in love with a city through its best neighborhoods. We asked Virtuoso Life writers who have lived and worked around the world to share their favorite ones for this story. Here are their odes to beloved locales, and our advice for how to discover each one on your own.  Bandra West, MumbaiMost first-time visitors to Mumbai focus on the southern part of the city, where most of the monuments and grand boulevards are concentrated. Fair enough. But make a little time for the northern coastal suburb of Bandra West, with its trendy restaurants, hyperlocal shopping, and a solid chance of rubbing shoulders with Bollywood royalty. Start at the Taj Mahal Tea House, where the main draw is the expansive tea list, but the food holds its own here too. Wend your way through the former fishing villages of Chimbai and Ranwar before swinging by the Bandra outpost of Kulture Shop – a collective of contemporary Indian artists and graphic designers – for framed prints and tote bags. The Bandstand Promenade is where all of Bandra converges for sunset. Walk along the water to the Castella de Aguada (Bandra Fort) for impressive views of the Bandra- Worli Sea Link bridge and the Mumbai skyline beyond. Canadian-born chef Kelvin Cheung has a lock on Mumbai dining: Reservations for his Sunday brunch at Bastian are hard to come by, while his One Street bar upstairs is the place to be for spiced Moscow mules. – Sarah Khan
STAY: The landmark 543-room Taj Mahal Palace, Mumbai overlooks the Gateway of India. It's a 45-minute drive north to Bandra West, but the hotel can arrange for a private car and driver. Virtuoso travelers receive breakfast daily and a $100 hotel credit.
Central Business District, Cape TownWhen I moved from the Cape Town suburbs to a downtown high-rise on Adderley Street a few years ago, my decision elicited more than a few raised eyebrows – the Central Business District used to be an area to avoid after dark. Thanks to a steady rejuvenation over the past ten years, the colorful, always buzzing CBD is now my favorite part of the city. There's so much variety, from new cafés opening every month on Buitenkant and Harrington streets (don't miss Swan Café and Belly of the Beast) to the calls for prayer echoing from the rainbow-bright mosques in the Bo-Kaap quarter. The neighborhood's striking Victorian and Cape Dutch buildings are just as likely to house an artisanal chocolatier (hello, Honest Chocolate) as they are a takeaway joint with a line out the door. The CBD is the most diverse and dynamic part of Cape Town, and its beating heart. – Sarah Khan
CRUISE: Spend time in the CBD before boarding Oceania Cruises' 684-passenger Nautica for a 15-day, round-trip-from-Cape Town sailing, which includes calls elsewhere in South Africa, as well as in Namibia and Mozambique. Departure: January 6, 2020.
Coyoacán, Mexico CityThough it's technically part of Mexico City, Coyoacán feels like its own little getaway – and not just because it's a 25-minute drive south of the Zócalo. The air is fresher, the streets are calmer, and the history is rich, dating back to Hernán Cortés, who built his headquarters in Coyoacán during the Spanish conquest before declaring it the first capital of New Spain in 1521. Almost 400 years later, artist Frida Kahlo was born and lived her last days here. Her house, known as Casa Azul, is now beautifully preserved as a museum. The neighborhood went on to attract more artists and intellectuals (including the poet Octavio Paz and the actress Dolores del Río), and many still reside here today. I recently lived in Coyoacán for a year, and, as sentimental as it sounds, its beauty took my breath away. After a day of writing – often at the organic bakery Ruta de la Seda or the Galatea Panadería & Bistro – I'd take some indirect route back to our family's apartment, only to discover a picturesque dead end street or park I never knew existed. Eventually, I'd end up on the tree-lined Francisco Sosa Avenue, where centuries old buildings are now filled with shops, cafés, and cultural centers. Travelers with only one day to explore Coyoacán should make it a weekend one, when the connected main plazas of Jardín Centenario and Jardín Hidalgo come alive: Clowns, puppeteers, and musicians perform; vendors sell all manner of hard-to-resist, yet easily breakable toys; and just-married couples emerge from the sixteenth-century church of San Juan Bautista. – Brooke Porter Katz
STAY: On Mexico City's Paseo de la Reforma, the Four Seasons Hotel, Mexico City's 240 guest rooms are centered around a lush courtyard. The hotel is home to Fifty Mils, one of the city's best bars. Virtuoso travelers receive breakfast daily and one lunch or dinner for two.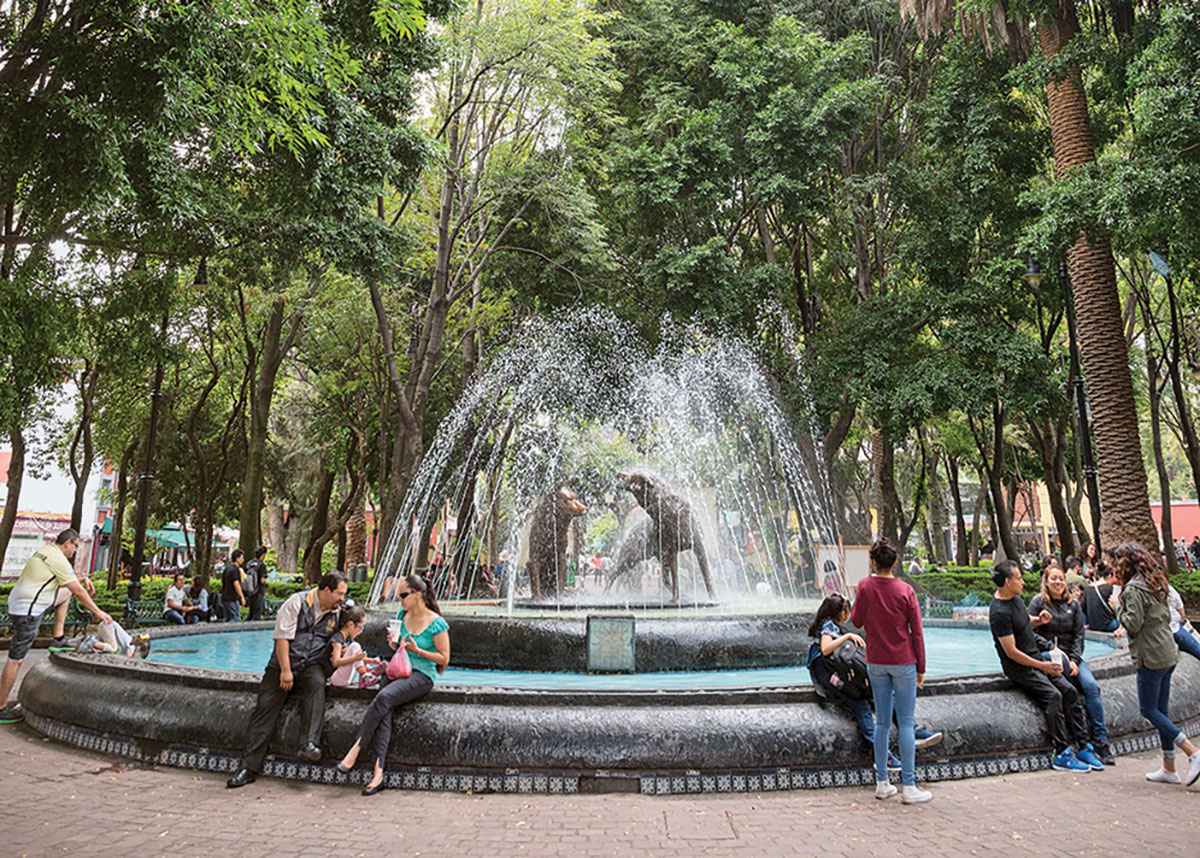 Gràcia, BarcelonaIn some ways, Barcelona is a collection of small towns netted together in the nineteenth century after the construction of the Eixample, a mile-wide grid of streets radiating from the medieval Old City. To the north there's La Vila de Gràcia (the village of Gràcia), with its narrow streets, squares that double as playgrounds, and small specialty shops selling everything from dried beans to vintage handbags. Mass tourism has wrought substantial change on parts of Barcelona over the past decade, but, remarkably, Gràcia has managed to retain its distinct identity, strong Catalan pride, and small-town atmosphere. I've lived in Barcelona for more than 20 years, and Gràcia's balance of feeling global and decisively local is what keeps me coming back week after week. Shoppers stock their larders with goods from the 131-year-old Llibertat food market, while families gather at the marble counters in the Quimet and Lo Pinyol bodegas for a pre-lunch vermouth on Saturdays. For all its tradition, Gràcia is a little new wave too: It's home to Cines Verdi and Verdi Park, the city's best "original version" cinemas; restaurants such as (my favorite) Somodó, which offers a Japanese chef's creative take on Mediterranean cuisine; and the gorgeous café SlowMov, one of the few places in Barcelona that serves pour-over coffees (and roasts its own beans). – Jeff Koehler
STAY: Located on the Passeig de Gràcia – the main boulevard that connects Barcelona's city center with Gràcia – the 271-room Majestic Hotel & Spa lures guests with its Catalonian cuisine, rooftop bar, and extensive Spanish art collection. Virtuoso travelers receive breakfast daily and a $100 dining credit.
Hyde Park, ChicagoWhen I want to feel like I'm in a college town without leaving Chicago, I head south to Hyde Park, which blends brainy diversion with good design and racial diversity. Home to the English-Gothic University of Chicago, Hyde Park grew with the World's Fair of 1893, which left behind the Museum of Science and Industry. Plans for the future Obama Presidential Center are attracting smart new neighbors, including modern American restaurant Mesler and Bibliophile, where cocktails are named after literary classics. – Elaine Glusac
STAY: In the heart of downtown, the 316-room Langham Chicago occupies the top of a Mies van der Rohe skyscraper that towers over Lake Michigan. Virtuoso travelers receive breakfast daily and a $100 hotel credit.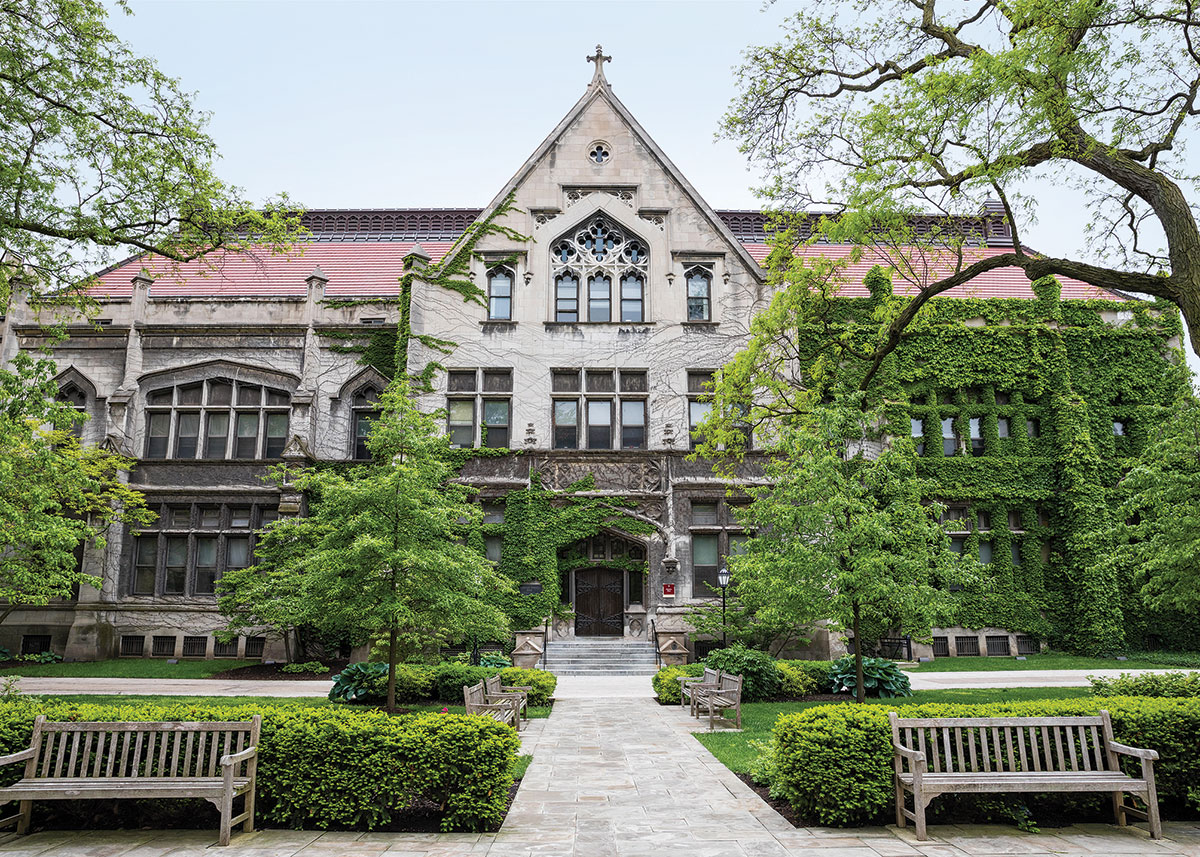 Kings Cross, SydneyKings Cross is a tiny eastern inner-city area with a raucous history (it's Sydney's former red-light district) and a popular nightlife scene. For daytime exploration, join locals walking their pugs and grabbing coffee at the Kings Cross Organic Food Market. Nearby, Macleay Street is the heart of hip, with shops full of niche perfumes, Fornasetti plates, and Missoni towels, plus arrangements of waratah and pink flowering gum at Grandiflora. Diners rave about the tagliatelle with brisket ragù at Fratelli Paradiso, the green tea soft-serve at Cho Cho San, and the Rum Blazer cocktail at The Roosevelt. One thing's for sure: You won't leave Kings Cross hungry. – Susan Skelly
STAY: The 140-room InterContinental Sydney Double Bay – a five minute car ride east of Kings Cross and the city's only luxury hotel outside the Central Business District – promises a laid-back, local place to spend the night. Virtuoso travelers receive an upgrade (if available) at time of booking, breakfast daily, and a $100 dining credit.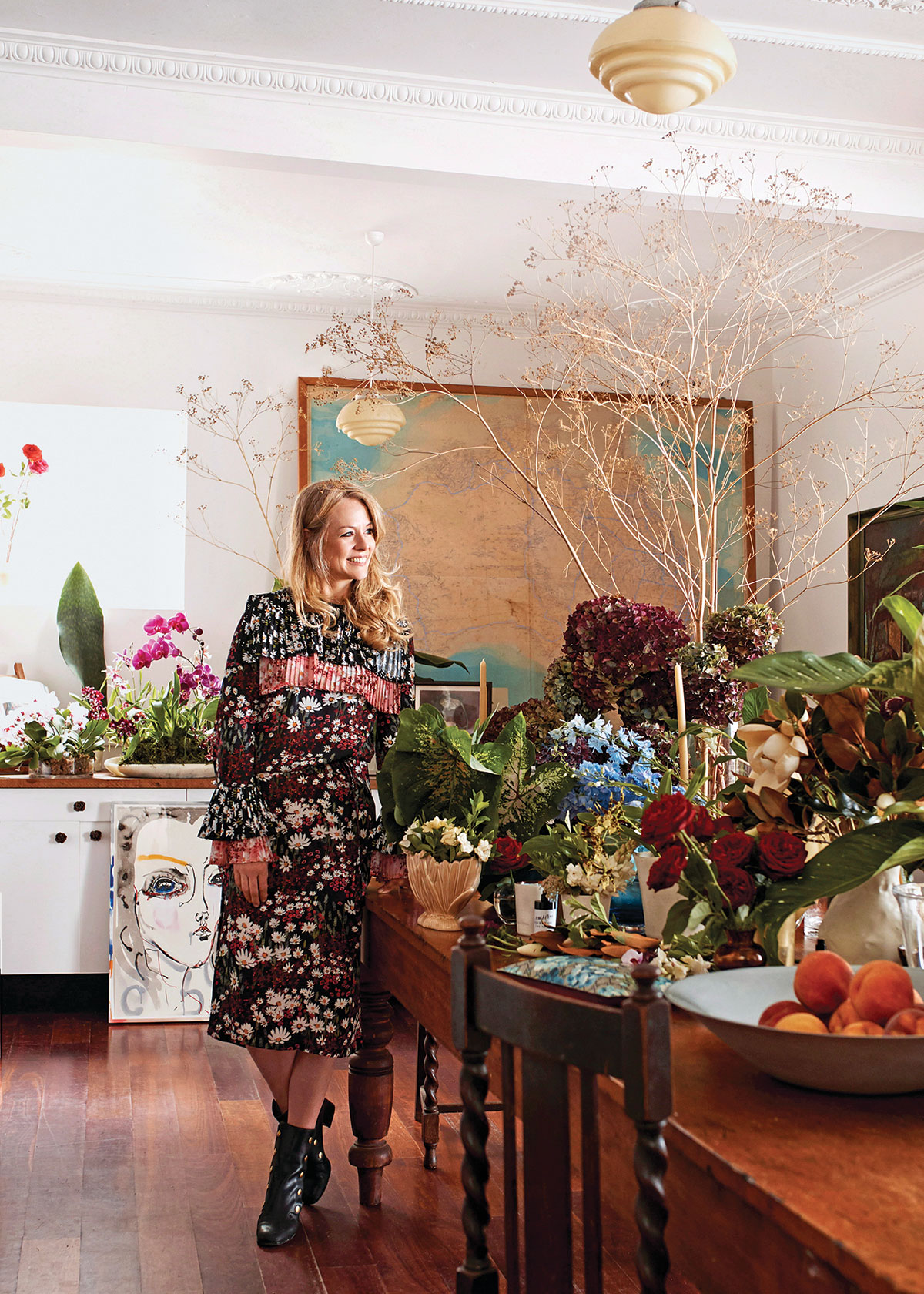 Le Marais, ParisIt was the places des Vosges – the seventeenth century palatial gardens and Paris' oldest official planned square – that drew me to Le Marais on my first trip to the French capital some 25 years ago. With a little help from a romantic, snow-filled December evening, it was love at first sight. Set on the right bank of the Seine, the Marais' narrow streets wind through the city's third and fourth arrondissements in a manner that pleads for spontaneous roaming. There are no grand, sweeping boulevards here; the Marais looks like Paris as it was centuries ago, with a remarkable collection of medieval and Renaissance-style buildings. Paris' oldest food market, Les Enfants Rouges, is still open here, and after the royals left the neighborhood following the French Revolution, the Marais became an enclave for bohemian artists. (Today, it's home to some of the city's most beloved museums, including the Centre Pompidou, the Musée Picasso, and the Musée Carnavalet.) Cool Parisians convene in the neighborhood at some of the city's best craft cocktail dens, gay bars, and vintage boutiques. Sundays are often car-free in the Marais, and whenever I'm back in the city, it's one of my favorite places to make like a flaneur (a passionate French wanderer) and explore. – Kimberley Lovato
GO: Dive into the Marais on Urban Adventures' half-day private walking tour – history lessons, pastry stops, place des Vosges detours, and winetastings are all on the agenda. Four-hour tours available daily (except Sundays).
North Central, CharlestonNow that historic Charleston's star has risen, many of the creative types behind the quaint South Carolina city's meticulously maintained architecture, booming restaurant scene, and legions of art galleries have turned their talents loose on its upper peninsula. North Central, in particular, is emerging, as chefs, designers, and architects transform defunct early twentieth-century storefronts into natural wine bars, airy bakeries, craft distilleries, and coveted restaurants, including the Southern-style seafood joint Leon's Fine Poultry& Oyster Shop and French newcomer Maison. – Peggy Loftus
GO: Hit three of the South's most charming escapes – Savannah, Georgia; Hilton Head, South Carolina; and Charleston – on Tauck's eight-day group tour. The itinerary skews historic, but incorporates plenty of downtime for solo neighborhood exploration. Departures: Multiple dates, September 6, 2019, through October 22, 2020.
Palermo, Buenos AiresNo evening out in Buenos Aires is complete without a stop in Palermo. This nearly seven-square-mile barrio knits together the best of the city in various microneighborhoods that brim with effortlessly fun locales and vibrant nightlife. Your travel advisor can work with Mai10, a Virtuoso on-site tour connection in Argentina, to customize an array of chic Palermo pursuits. One idea: Visit leafy Palermo Viejo with local aesthete Catalina Sanchez Barrenechea. She has insider access to the studios of artist Leandro Erlich and jewelry maker Inés Bonadeo, as well as to artisan boutiques such as Arte Étnico Argentino and Casa Ayma, known for handmade textiles and crafts. For a true parrilla (steakhouse) experience, head to Don Julio for fried empanadas and juicy entraña (skirt steak), paired with a velvety Argentinian malbec from the restaurant's 14,000-bottle wine cellar. Visit the Museo de Arte Latinoamericano de Buenos Aires(MALBA) to browse more than 200 artworks from icons including Frida Kahlo, Diego Rivera, and Antonio Berni. After dinner at Proper, housed in an unmarked former mechanic's garage, head to subterranean Uptown & the Bronx for a taste of the city's speakeasy cocktail scene. Those in the mood to tango can dance with locals at La Milonguita. – Nora Walsh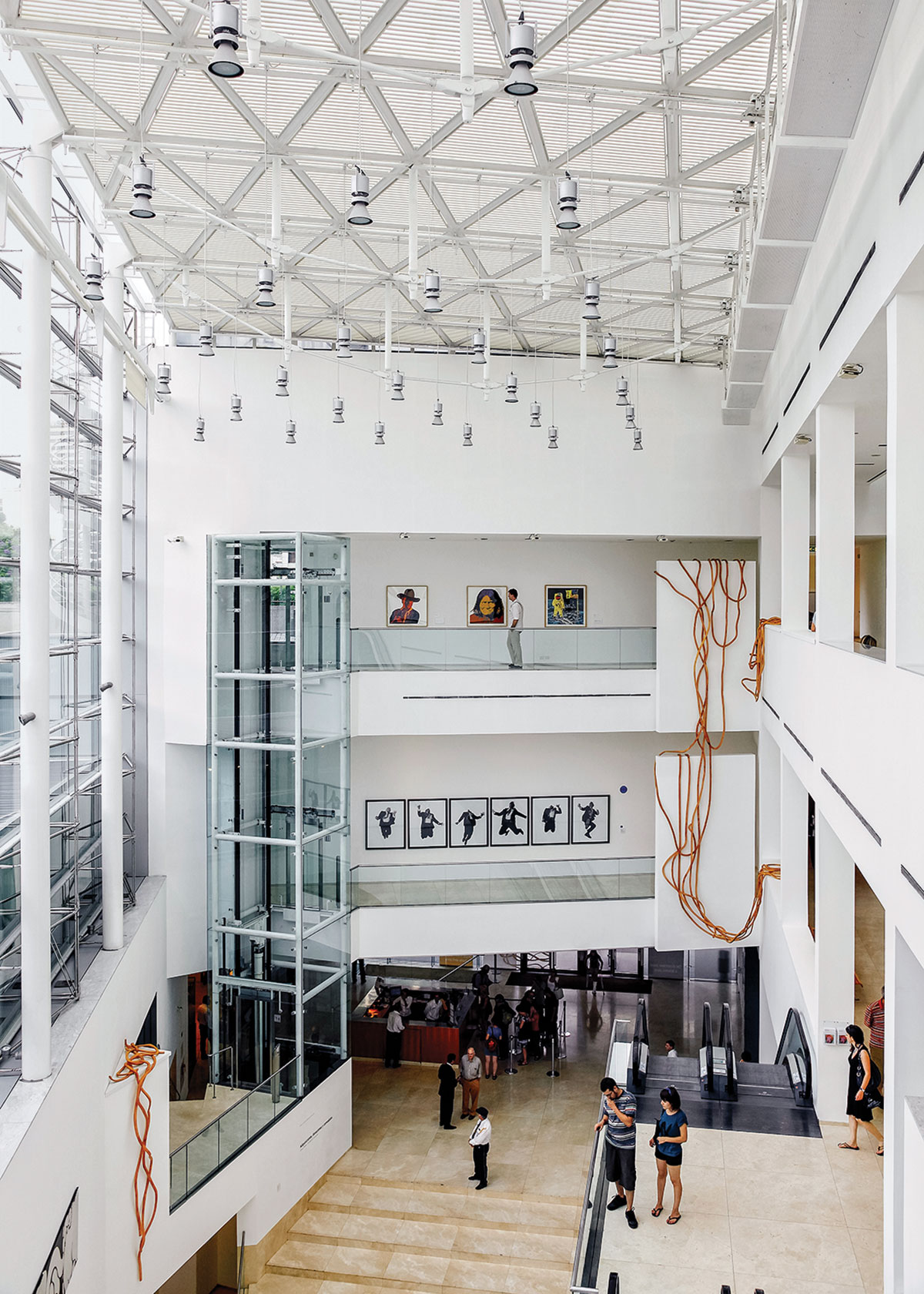 Sakyo-Ku and Higashiyama, KyotoAn ideal way to neighborhood hop in Kyoto is to walk the Philosopher's Path, a serene, mile-long trail that leads travelers through the bustling Sakyo-Ku ward and into the Higashiyama historic district. Flanking a cherry-tree-lined canal, it offers a glimpse into the city's rich culture. Begin at the Silver Pavilion (home to a striking Zen garden) and stroll along the water; depending on the season, surroundings promise snowfalls of cherry blossom petals or stands of fiery-leaved maple trees. A mile may seem short, but signposts invite an array of detours to temples, artists' workshops, teahouses, and snack stands. – Gayle Keck
GO: Travel advisors can work with Windows to Japan, a Virtuoso on-site tour connection in the country, to customize a privately guided Philosopher's Path excursion, which might include a stop at a local pottery collector's gallery for a visit and sake tasting.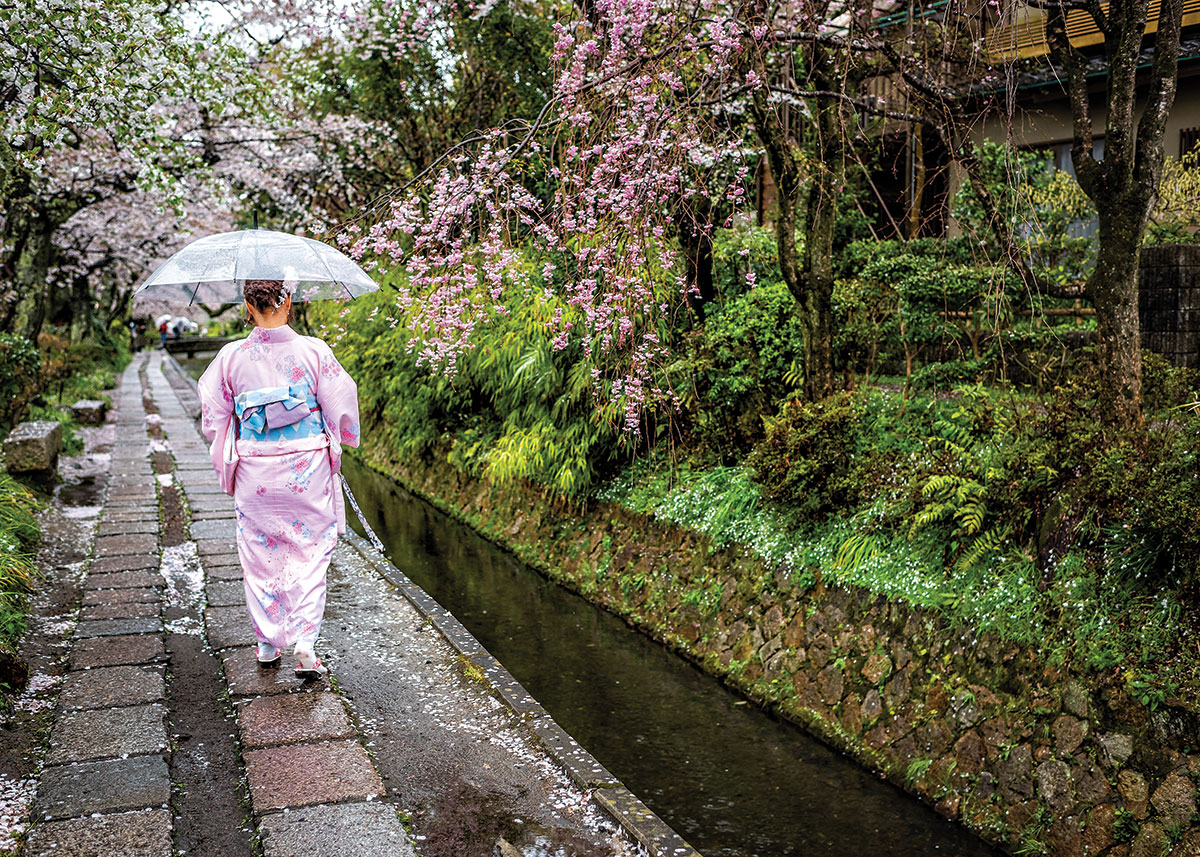 Södermalm, StockholmStockholm is innately cool, and nowhere is the Swedish style quotient higher than in this southern island district. Everything here is buzzworthy, but what makes Södermalm timeless is its hidden gems, from the canalside boules pitch open only in summer to the tiny antiques shops with amazing vinyl selections hidden in their basements. Start on the scenic northern waterfront at Fotografiska, a photography museum where contemporary exhibitions from the likes of Irving Penn and Charlotte Gyllenhammar are considered required cultural consumption among savvy Södermalmers. Grab lunch at Café Pascal – the only thing better than the creamy salmorejo (chilled tomato soup) and grilled Reuben sandwiches at this new neighborhood bakery is the people-watching from sunny sidewalk tables. Scoop up Scandinavian fashions at Grandpa, browse all-natural skincare products at L:a Bruket, admire coveted ceramics and glassware in the showroom of designer Carina Seth Andersson, and shop for Italian-made sandals and handbags at ATP Atelier. Finish the day with a gin and tonic at the intimate Bar Agrikultur. – Ingrid K. Williams
STAY: Checking into the Lydmar Hotel – a 46-room property across the water from Södermalm – feels like moving into your own tastefully decorated Stockholm townhouse. Virtuoso travelers receive breakfast daily and a $100 dining credit.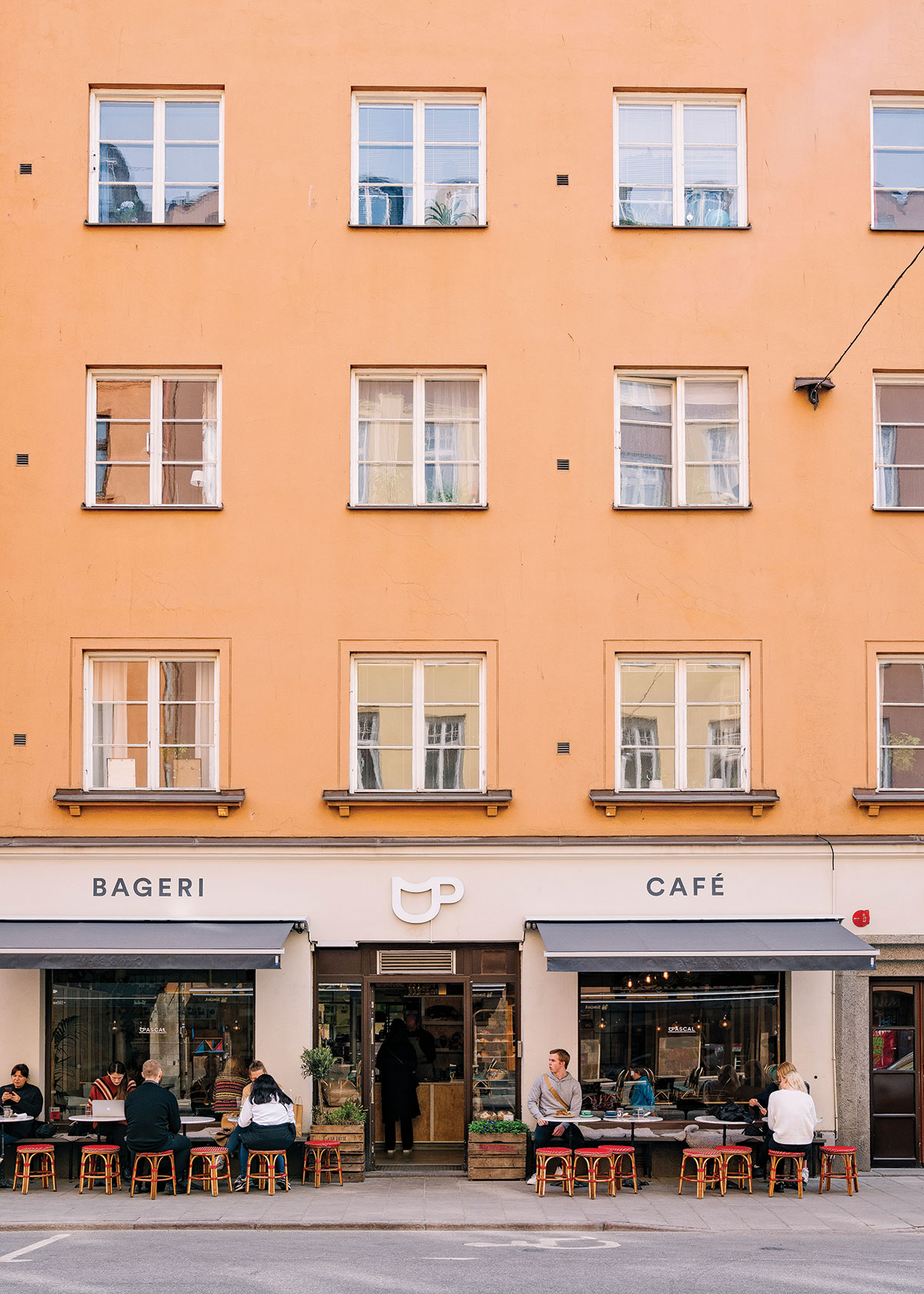 Venice, Los AngelesYes, the barefoot free spirits spirits now share Abbot Kinney Boulevard with Tesla-driving techies, but Venice is still America's coolest neighborhood. It's classic California, with one arm around a surfboard and the other pointing forever toward the future. Gourmet food trucks (chef Roy Choi's Kogi Truck is everybody's favorite), electric scooters, Snapchat – they all started around here. And if charred brussels sprouts with bacon are on your menu, that's us too (Gjelina remains a rusticchic flavor pioneer). Boho? Not exactly. But change can be delicious. – David Hochman
STAY: Head north on Pacific Avenue into neighboring Santa Monica to the blufftop Fairmont Miramar Hotel & Bungalows, which exudes classic SoCal style in its 297 guest rooms. Virtuoso travelers receive breakfast daily and a $100 dining or spa credit.
West Village, New York CityIf I were directing my own movie, I'd set a romantic comedy in the West Village for its glossy optimism. The NYC neighborhood's tree-lined, cobblestoned streets recall a time when it felt like the center of global culture, from the jazz clubs of the 1920s to the bohemian artists who took a stand here in the 1960s. The West Village feels like a movie set (filming sites for Friends and Sex and the City still draw crowds), and it beckons visitors to take their time. And yes, those beautiful streets are a little haphazard, laid out before Manhattan's structured grid was established in 1811, which is why ending up at the corner of West Fourth and West Tenth streets is possible. A few of my favorite West Village pastimes: wandering down shaded, brownstone lined Perry, Charles, and West 11th streets; thumbing through books at Three Lives & Company; digging into a French breakfast at Buvette; finding greeting cards at Greenwich Letterpress; and picking up sea-salt caramels at Varsano's Chocolates. Much is made by locals of the clash between landlords and businesses, of a disappearing New York City. While the West Village isn't immune, its charm endures. – Annie Fitzsimmons
STAY: A residential-style retreat and popular local hangout since Robert De Niro opened it in 2008, the 88-room Greenwich Hotel is a quick walk south in Tribeca. Virtuoso travelers receive breakfast daily and a $100 spa credit.